Branding
Pandora's Jamboree
We had so much fun creating branding concepts and logos for Pandora's Jamboree, a brand new non-profit organisation showcasing local talent, wedding and events suppliers.
Looking for something fun and circus-like, we decided to use an exciting combination of fonts and colours, as well as star motifs to add to the carnivalesque theme.
When an old friend came to use looking for a logo for his new business we couldn't wait to get started, he was pretty keen on a large NM with a smaller 'Lighting Design' underneath.
Wanting professional branding for his lighting design business, we started off with a simple black and white colour scheme, along with a modern sans serif font. After going through a couple of stages of altering colour and letter style, we came to an agreement on a black background with bold black writing.
Wayne from Butser Farms had no clue where to start with branding and promotional materials, we stepped in and created simple and eye-catching banners for his sponsored events, and stickers for his tractors.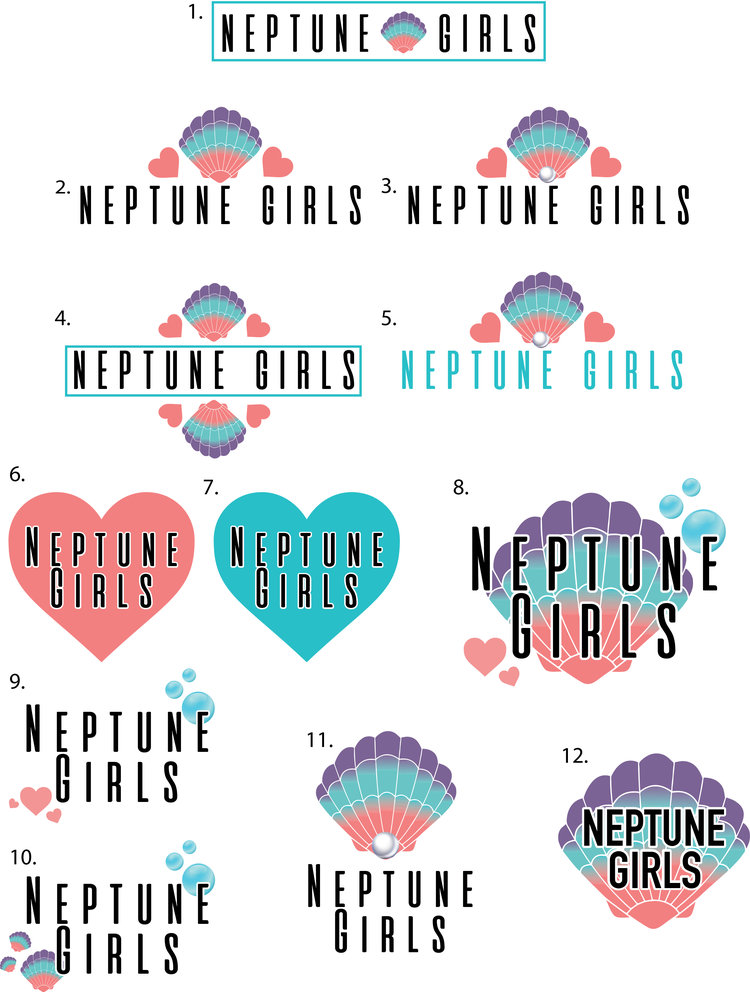 Working as a resident graphic and web designer for Team Locals, Lauren loved creating a logo for the awesome Neptune Girls.
Looking for a girly, yet powerful logo to match the ethos of her group, Lauren went for sturdy geometric font and combined it with beach-inspired pinks and blues.